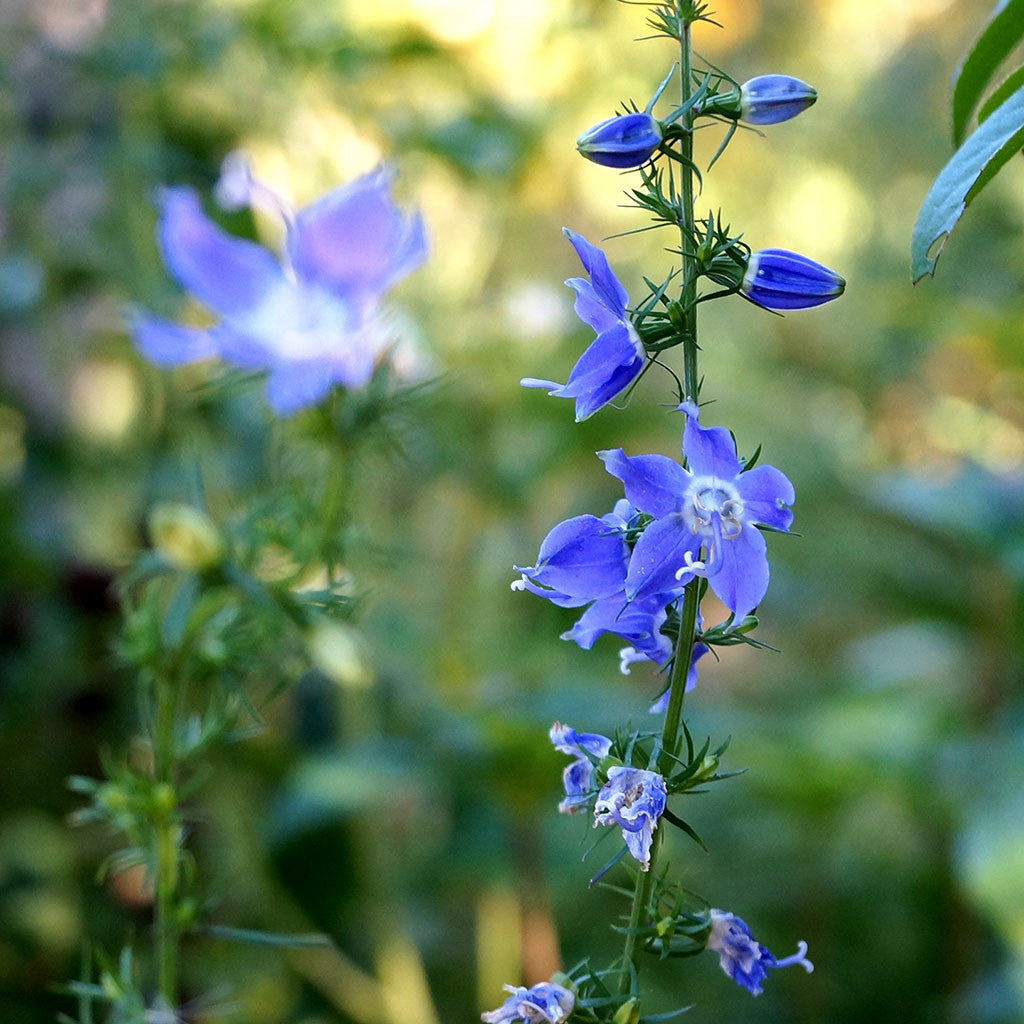 Bellflowers — Tall American bellflower (Campanula americana) Seeds
$ 4.75
A mid-summer-blooming biennial wildflower with tall spikes of delicate bell-shaped flowers attractive to hummingbirds and butterflies. Dramatic in a garden; self-sows. 
Native to Maine: No. Native south and west of New England.
Growing conditions: Sun to part shade in medium soil
Grows up to: 2-5'

Blooms: In mid-summer
Pairs well with: Swamp milkweed and three-lobed coneflower

Natural habitat: Woodlands and edges with moist soils
Seeds per packet: 50-100
Germination Code(s): B and C

These seeds need a winter or cold period to germinate - a minimum of 30 days below 40°F in moist soil (or sand or vermiculite). Sow outdoors in pots, on the soil surface and leave uncovered, November through March. A great species for beginner seed-sowers.