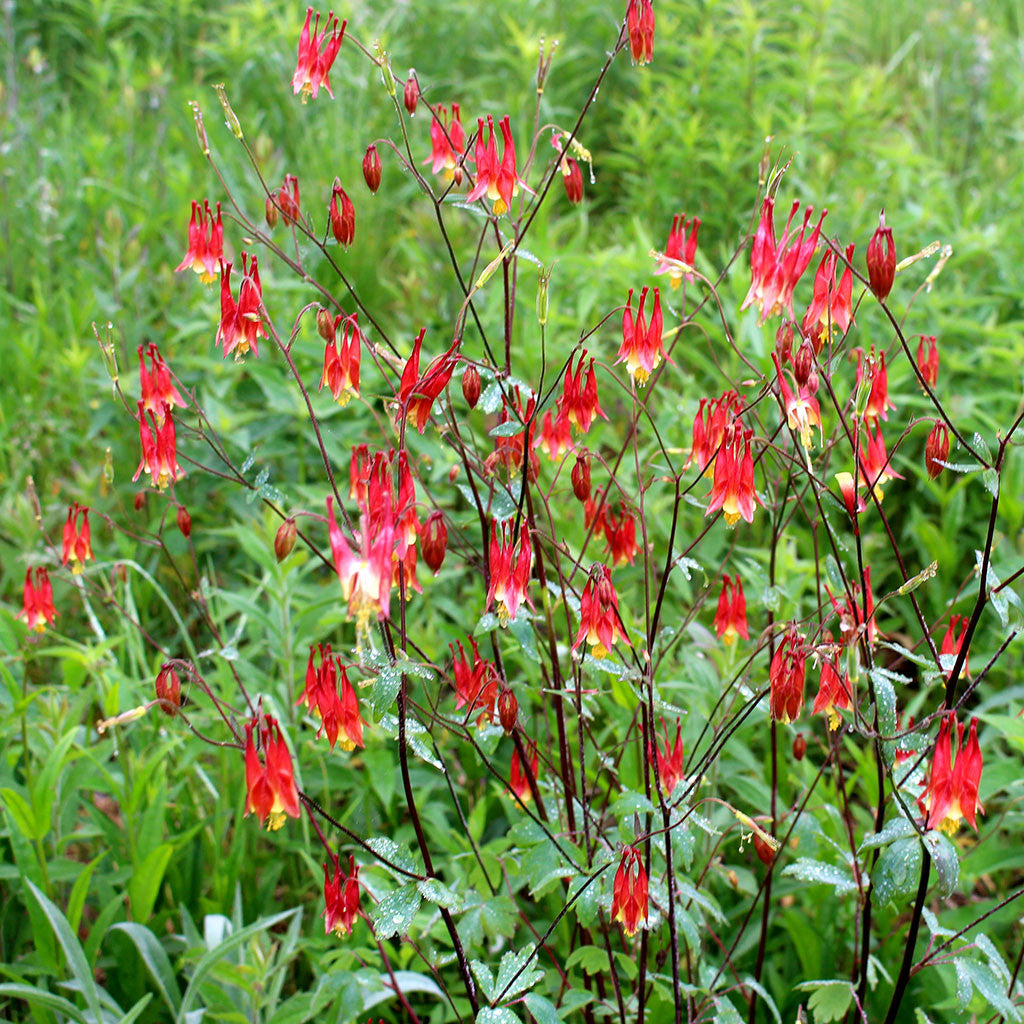 Red columbine (Aquilegia canadensis) Seeds
$ 4.75
Showy red and yellow nodding flowers with long narrow spurs attract hummingbirds in mid-to-late spring.
Native to Maine: Yes
Growing conditions: Sun to part shade in dry to moist soil
Grows up to: 1-2'

Blooms: In mid-spring
Pairs well with: Northeastern and Small's beardtongue, and spotted crane's-bill
Natural habitat: Rocky open woods and ledges, rocky shores, and cliffs

Seeds per packet: 50-100
Germination Code(s): B
These seeds need a winter or cold period to germinate - a minimum of 60 days below 40°F in moist soil (or sand or vermiculite). Sow outdoors in pots November through February. A great species for beginner seed-sowers.