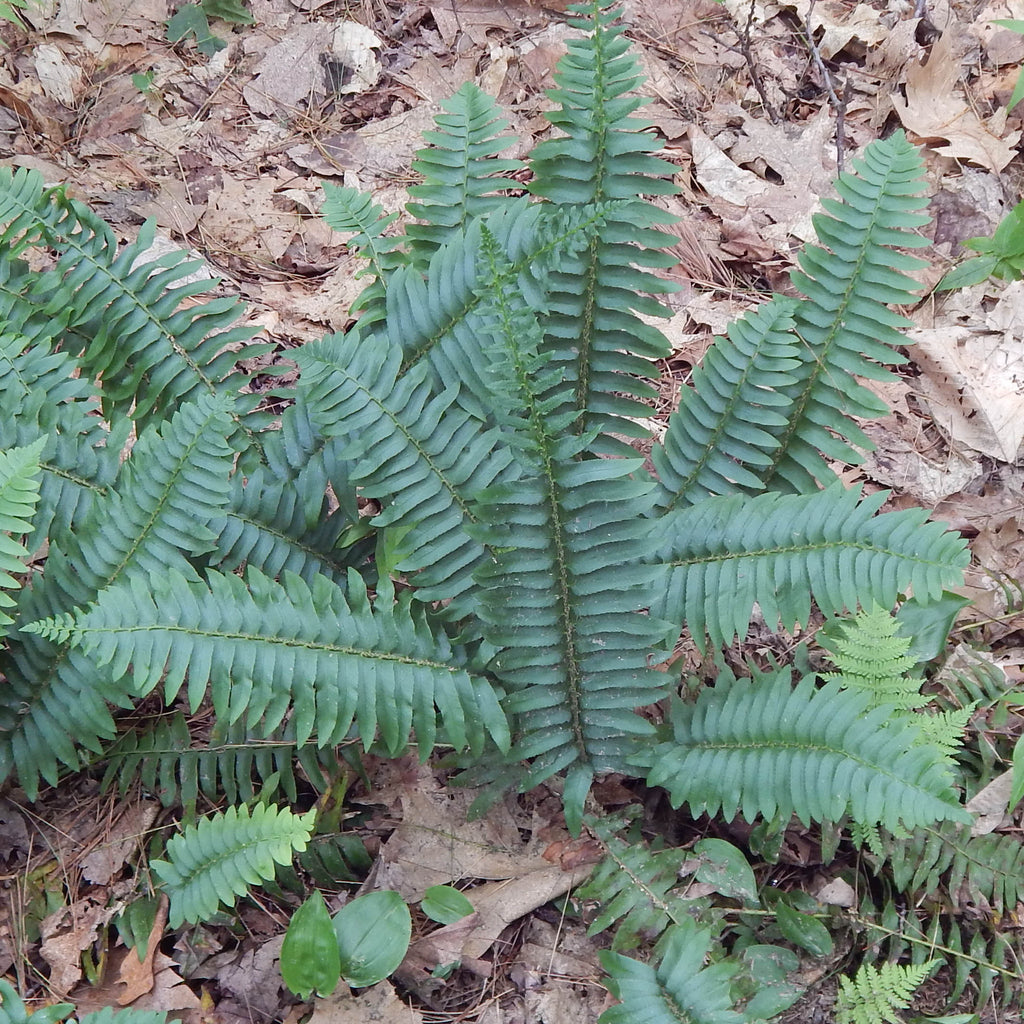 Ferns – Christmas fern (Polystichum acrostichoides) Spores
$ 4.75
Deep green evergreen fronds are beautiful year-round. An excellent addition to a shady landscape. Deer-resistant foliage.
Native to Maine: Yes
Growing conditions: Shade in medium soil
Grows up to: 18"
Natural habitat: Deciduous and evergreen woodlands
Germination Code(s): Fern Spores
Sow spores in a warm, bright location in a sealed container, and keep moist. Further instructions will be enclosed with your order.  This species is very challenging to grow, and a great species for more experienced seed-sowers.
Read more about growing ferns from spores here (scroll to the bottom of the page).