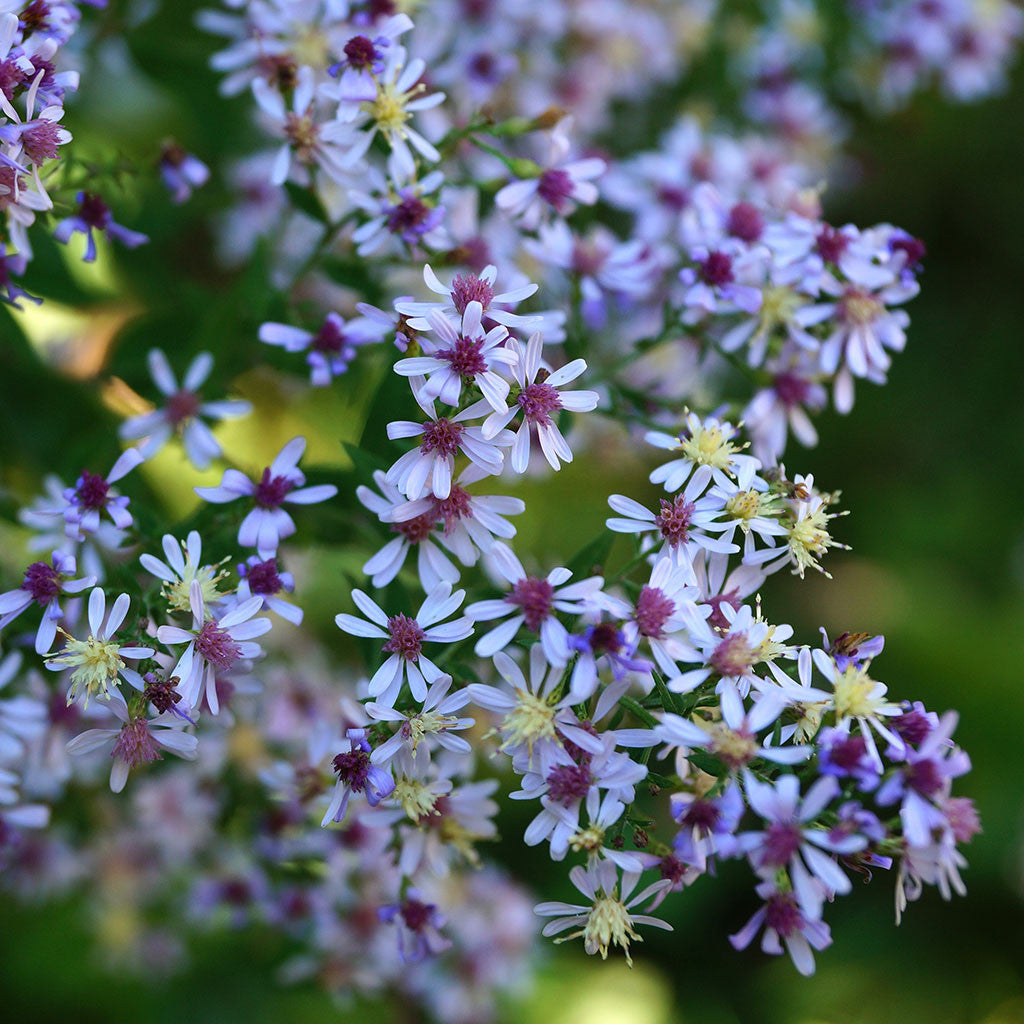 Asters — Blue-wood aster (Symphyotrichum cordifolium) Seeds
$ 4.75
A fall-blooming aster with billowy lavender blue daisy-like flowers and heart-shaped leaves that thrives in woodland edges or disturbed areas with poor soil. Great urban plant. Attractive to bees and butterflies.
Native to Maine: Yes
Growing conditions: Full to part shade in medium to dry soil
Grows up to: 2'

Blooms: In early fall

Pairs well with: Blue-stem goldenrod, New York fern, and white snakeroot
Natural habitat: Wet meadows and ditches

Seeds per packet: 50-100
Germination Code(s): A
These seeds do not need a winter or cold period to germinate - rate of germination may be higher if the seeds are exposed to a period of cold, but it is not required. Sow outdoors in pots November through April. A great species for beginner seed-sowers.